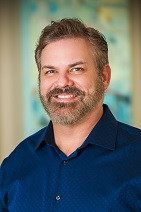 Coach: Scott Kukowski
Package: Explore + Discover + Branding Package
Price: $1,915.00
Sessions Included:
Description:
The perfect package if you're committed to finding a more fulfilling career path that aligns with your needs and integrates your passions. This package also provides support and guidance throughout your job search or career transition. 10 sessions are included in this offering.
(4) 50-minute Explore + Discover sessions to identify and select your next career direction.



(1) 50-minute resume refresh session and up to 2 reviews of your updated resume via email to align your brand with your new career direction.
(2) 50-minute LinkedIn sessions to review LinkedIn settings, get tips on building your network and setting up your profile, and enhancing your discoverability.
(3) 50-minute in-person education sessions on interview techniques including a mock interview.
Homework reviewed by the coach before each session.
Up to (2) laser coaching sessions per month for package duration (Maximum 8 laser sessions).
Completed Career Map that provides the key information identified during the Explore process to aid in researching your career options.
Additional sessions can be added at $175.