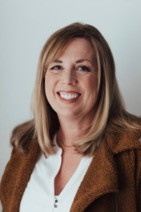 Coach: Cathy Dunford
Package: Executive Vision and Career Transition
Price: $1,300.00
Sessions Included:
5 - Coaching Session
1 - Leadership/Executive - Discovery Session
Description:
Description:
The ideal coaching package for executives that desire to have greater clarity and passion within their current role, or for those executives considering a transition. Our coaching will be committed to designing a personal vision with the power to set a clear, self-chosen, fulfilling career path that aligns with your needs and integrates your passions. This work will bring clarity to your purpose and enhance your work/life balance and satisfaction, while tackling some of the obstacles to your success.
Personal Vision and Career Development Package Includes:
(1) 90-min discovery session
(5) 50-minute private coaching sessions
Targeted resource for clients' needs may include: Guided Vision Work, DISC assessment, StrengthsFinder, Emotional Intelligence, Emotional Agility, Reactivity Tools, Inner Critic Assessment, Values in Action, Well-Being Assessment
In-depth assessment review
Well-defined vision that is desired, palpable, grounded, bold, and participatory
Accountability and mentoring
Phone and email support for the duration of the coaching engagement
Additional sessions can be added for $199 each