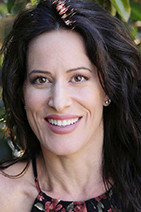 Coach: Holly Moore
Package: Exploration & Discovery to Strategic Action Plan
Price: $752.00
Sessions Included:
Description:
See 2020 & Get 20% Off You Package!
>>With 20% off, your original 8-session coaching package for $1,880 is now $1,504. You save $47 per session, or $376 total. With split payments, it would be 2 payments of $752. Any additional sessions receive the 20% discount as well.<<
This first payment covers the first 4 of 8 sessions in this package:
Deepen your self-awareness and learn to evoke transformation and achieve your highest potential. 

With this package, you can work with your coach on identifying a more fulfilling career path, developing your career map, building your personal brand and/or putting together an effective strategy to advance your career.

The Exploration & Discovery Momentum Package includes:

- Eight (8) 60-min weekly sessions, including 10min for wrap up, identification of weekly goals and next steps.
- Coach will facilitate and review homework and assessments prior to each session, providing clarity within the discoveries.
- Deep dive into identification of Values, Passions/Interests, Personality, Natural Talents/Skills and Lifestyle (VPPTL).
- Synthesis and mapping of all results against which career options are identified and evaluated and ultimately, a best fit career path is clear.
- Establish clear Professional Vision Statement and identification of monthly, short- and long-term career goals.
- Branding of resume and LinkedIn. Rework summary/profile, achievements, skills, etc to align with new career direction.
- Establish your job search strategy for identifying targeted opportunities and utilization of your network to increase exposure and marketability.
- One (1) laser coaching session per month during package duration.
Individual sessions can be added at $188 per session (reflecting the 20% discount), or selection of a different package, based on client's needs at that time.