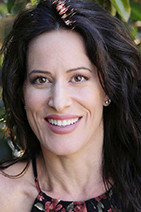 Coach: Holly Moore
Package: Inner Work & Improved Professional Relationships
Price: $645.00
Sessions Included:
Description:
With this Coaching Package, you will deepen your self-awareness and evoke transformation to achieve your highest potential.
---
Inner Work : Improved Professional Relationships
This package is designed to create awareness of blocks and limiting beliefs, to identify the source behind unproductive behaviors, and to equip client with tools to disempower those thoughts that do not serve to result in more productive behaviors. We will work on leadership and communication skills. All in efforts to improve work environment and professional relationships.
Areas of focus could include:
* Building EQ Skills
* Confident Communication
* Business Soft Skills
* Leadership Development
* Personal / Professional Needs & Boundaries
* Self-Care / Managing Stress
Etc.
---
As needed, individual sessions can be added at $215 per session, or selection of a different package, based on client's needs at that time.