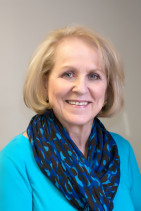 Coach: Diane Dean
Package: Transformation package Part 1 with Highlands Ability Battery
Price: $1,270.00
Sessions Included:
Description:
Coach: Diane Dean
Package: Transformation Package + Highlands Ability Battery
Price: $1270
Sessions Included:
6 - Coaching Sessions in part 1
Description:
Deepen your self-awareness and learn to evoke transformation and achieve your highest potential. With this package, you can work with a coach on identifying a more fulfilling career path, developing your career map, building your personal brand, and putting together an effective strategy to advance your career.
Transformation Package Includes:
(6) 50-minute private coaching sessions
Highlands Ability Battery $100
Homework reviewed by coach prior to each session
Access to career resources including targeted research guides, career management plan, etc.
Up to (2) laser coaching sessions per month for package duration (Maximum 12 laser sessions)
2 targeted resources for client's needs (for example: DISC assessment, StrengthsFinder, Career Map)
Additional Sessions can be added at $195 per session.