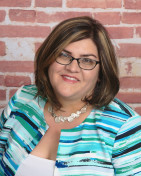 Coach: Samantha Watson
Package: Wellness Momentum
Price: $1,400.00
Sessions Included:
Description:
This package is perfect for those that are ready to design a personal wellness vision with the power to fuel lasting change. This package will support you in realizing a picture of your optimal wellness while setting a clear, self-chosen path to better health and well-being.
Wellness Momentum Package Includes:
(1) 90-min discovery session
(7) 50-minute private coaching sessions
In-depth Wellbeing Assessment and review
Wellness Vision creation
Review of targeted health information that may include the areas of energy, life satisfaction, mental and emotional fitness, weight management, physical activity, nutrition, and other relevant health data.
Goal setting and on-going goal review
Accountability and mentoring
One targeted resource for clients' needs (for example Wheel of Life, DISC, Strengths Finder, Values-in-Action)
Up to (2) laser coaching sessions per month for package duration (maximum 8 laser sessions)