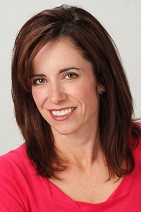 Coach: Candace Avila
Package: Career Coaching Silver Package $597
Price: $597.00
Sessions Included:
2 - Coaching Session
2 - Virtual Coaching Session
Description:
1 month of coaching aka 4 Sessions/$149 per session
Discover the career you were meant to do! Join me for weekly, 1-hour private coaching calls (via video). Our focus: helping you discover the career that is best for you.
You will be amazed at how much you will learn and how fast you will figure out your purpose! Typically between 4-8 sessions. Then we can roll into resume work, job search strategy, and the like.
This is a monthly payment plan. You can stop, and re-start, any time,
Payments are non-refundable and no credits are given. Click the link below to purchase a month (4 sessions) of coach with Candace. When payment is complete, you will be sent a link to schedule all of your sessions.
See you soon!