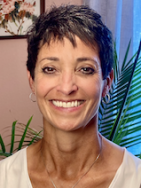 Coach: Angela Lopez
Package: Coaching 4 Resilience - Kickstart Your Job Search
Price: $295.00
Sessions Included:
Description:
Our current environment has thrust many of us into sudden unemployment, or caused us to rethink our career trajectory. This package is designed to help you kickstart your job search by helping you identify a strategy, update your resume, or prepare for your next job interview.

(2) 50-minute private coaching sessions to be completed over 1 month.
Email support during 1-month engagement
Two sessions can be used towards setting a job search strategy, refreshing your resume, or interview preparation.
Add up to 2 additional sessions for $148/per 50 minute session.