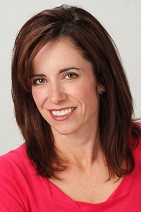 Coach: Candace Avila
Package: Career Change Gold Package $997
Price: $997.00
Sessions Included:
Description:
8, 50 minute sessions
This package gives you everything you need to finally end your struggle, discover the right career for you, and go get it!
You will take career assessments, have in-depth coaching conversations with Candace to discover what you really want out of a career and what the best career is for you. Next, together we will create a resume and LinkedIn profile that gets the attention of hiring managers and recruiters, develop a customize job search strategy and career transition plan. You will also receive coaching and guidance on how to conduct an effective and efficient job search.
Other topics discussed include:
Cultivating a Mindset for Success



Overcoming Obstacles
Envisioning Your Ideal Future & Life Mapping
Developing A Life Mission Statement
Decision Making
Includes resources and worksheets that you can use again and again.
INCLUDED BONUS: Downloadable Guided Visualization audio recording designed to help you discover your next career