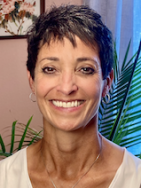 Coach: Angela Lopez
Package: Coaching 4 Resilience - Leading with Resilience
Price: $295.00
Sessions Included:
Description:
The cornerstones of good leadership are character, credibility, integrity, and vision. All of which are highlighted in a crisis environment. This package is designed to help you manage your own mindset while courageously leading others through confident communication, building your EQ skills, or connecting with your team.

(2) 50 minute private coaching sessions to be completed over 1 month.
Email support during 1 month engagement.
Two sessions can be used towards confident communication/building EQ skills, team leadership.
Add up to 2 additional sessions for $148/per 50 minute session.