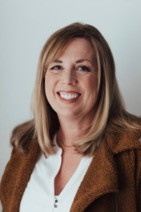 Coach: Cathy Dunford
Package: Personal Transformation Package
Price: $2,500.00
Sessions Included:
11 - Coaching Session
1 - Leadership/Executive - Discovery Session
Description:
12 Coaching Sessions
This in-depth transformation package will guide you in the positive pursuit of living and leading from your authentic self. With this package, you and I will work to highlight your deepest motivators for change, build on your existing strengths, navigate critical obstacles to success, enhance self-awareness, and foster greater self-efficacy around behavior that contribute to your personal growth and well being.
Personal Transformation Package Includes:
(1) 90-minute discovery session



(11) 50-minute private coaching sessions
Your coaching engagement will contain a personalized, in-depth collection of coaching work that may include:
Personal Vision
Inner Critic & Negative Inner Dialog
Reactivity
Shame & Vulnerability
Personal Obstacles to Effective Leadership
Identifying Core Values
Highlighting Strengths and Personal Contributions
Strengthening Relationships
Improving Communication
Self Awareness
Self Care
Health and Wellness
Goal Setting and Accountability
Assessments and homework may include:
In-depth Wellbeing Assessment and review
Guided Vision Work
DISC Assessment
Strengths Finder
Values In Action
Emotional Agility
Reactivity Tools
Supportive educational materials that may include graphics, videos, articles and apps.
Phone and email support for the duration of the coaching engagement
Additional sessions can be added for $199 each