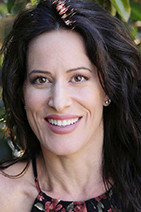 Coach: Holly Moore
Package: Exploration & Discovery
Price: $860.00
Sessions Included:
Description:
Deepen your self-awareness and evoke transformation to achieve your highest potential.
With this package, you will work with your coach on identifying a more fulfilling career path and developing your career map.
Exploration & Discovery 4-Session Package includes:
- Four (4) 60-min weekly sessions, including 10min for wrap up, identification of weekly goals and next steps.
- Deep dive into identification of Values, Passions, Personality, Natural Talents/Skills and Lifestyle (VPPTL).
- Coach will facilitate and review homework and assessments prior to each session, providing clarity within the discoveries.
- Synthesis and mapping of all results against which career options are identified and evaluated and ultimately, a best fit career path is clear.
Individual sessions can be added at $200 per session, or selection of a different package, based on client's needs at that time.