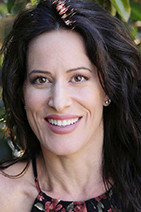 Coach: Holly Moore
Package: Exploration / Goal Setting / Skills Coaching
Price: $1,290.00
Sessions Included:
Description:
With this package, you will develop your career map, put together an effective strategy to advance your career and identify and strengthen your professional skills.

Exploration / Goal Setting / Skills Coaching Package:
- Six (6) 60-min weekly sessions, including 10min for wrap up, weekly goals identification and next steps.
- Coach will facilitate and review homework and assessments prior to each session, providing clarity within the discoveries.
- Deep dive Exploration into the identification of Values, Passions/Interests, Personality, Natural Talents/Skills and Lifestyle (VPPTL).
Identification of VPPTL will guide where focus needs to be placed to both leverage and further develop skills and experience (in conjunction with interests) to set you up for success toward your long-term Professional Goals.
- Establish a clear Professional Vision Statement.
- Identification of monthly, 3-, 6- and/or 12-month Professional Goals.
- Devise your Job Search Strategy Plan for pursuing targeted opportunities.
We will close the gap between where you are and where you want to be (in conjunction with insights gained from the Exploration phase).
-----------------------------------------
If additional sessions are available within this 6-session package, we will move directly into the following: (keep in mind, coaching is organic and fluid and not necessarily linear, so it's likely that we will address one or more of these areas in Phase 1 above)
- Interviewing Skills Building: resources, technique and mock interviews.
- Leadership and Communication Skills Building.
- Branding of Resume and LinkedIn: rework summary/profile, achievements, skills, etc to align with insights gained in Phase 1.

As needed, individual sessions can be added at $215 per session, or a comparable / appropriate package can be selected based on client's needs at that time.