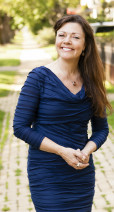 Coach: Mare Rosenbaum
Package: True North, Find What's Next, 90-Minute Single Session
Price: $365.00
Sessions Included:
1 - Leadership/Executive - Discovery Session
Description:
Included in this 90-minute session: review of resume; exploration of strengths, values, and experience; interview strategy, plan, and role play; extensive resources; and most importantly, your personal Action Plan.
What we will achieve:
New Direction: whether to advance in a new area of your existing field or to choose a whole new direction, we'll use my evidence-based method that incorporates design thinking. This will help us find your True North and create a solid foundation for "finding what's next." We'll explore who you are (experience, strengths), what's important to you (values), and what gifts you want to bring to the world--then connect the dots. If you want to establish what will give you a sense of fulfillment and purpose, this session is for you.